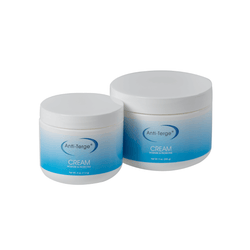 Dental Technologies
Anti-Terge® Protective Cream
Protective Cream
ANTI-TERGE® is a protective cream that aids in the preservation of the delicate oil moisture balance while giving the necessary protection against the demands of environmental work and play. It was created specifically for individuals who are subjected to detergent and regular hand washing.
Indications:
It aids in the preservation of the oil's moisture equilibrium.

Protects against the demands of outdoor labor and play.

Dental Technicians, Hair Stylists, Barbers, and Medical Professionals Use

ANTI-TERGE® Protective Cream

Excellent for everyone who gets their hands in water many times each day!!!